Celebrating Women Leaders & Supporting Local Charities: Community News
The $2.1 billion Credit Union of Southern California in Anaheim recently donated $228,500 to 24 charitable organizations in Southern California, culminating in the Wake Up Whittier networking event at CU SoCal's Whittier Greenleaf branch. As an homage to the credit union's founding city, about 90% of the donation went to Whittier-based organizations. Pictured from left to right at the July 21 event are Corporate Advisory Board Member Gil Rodriguez, CU SoCal SVP Eric Day, CU SoCal Board Member Chris George, CU SoCal President/CEO Dave Gunderson, Whittier Mayor Pro Tem Cathy Warner, Whittier Mayor Joe Vinatieri, Whittier Chamber Board Chair Sandra Hahn and Whittier Councilman Fernando Dutra.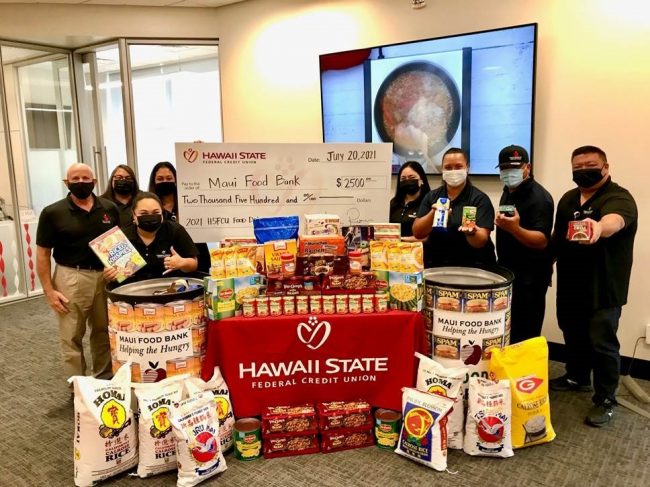 From left to right, Rich Yust, Shelly Gines, Jaimie Dukelow, Merlyn Harris, Larrie Joy Pelayo, Brandi Saragosa, Charles Heam and Joe Chee, all with the $2.2 billion, Honolulu-based Hawaii State Federal Credit Union, show off donations for the Maui Food Bank. As a result of a food drive held from June 21 to July 17, Hawaii State FCU donated $22,000 and 3,853 pounds of food to the Hawaii Foodbank on Oahu, as well as $2,500 and 960 pounds of food to the Maui Food Bank. After reaching its goal of $10,000, the credit union matched the efforts with an additional $10,000 donation. The credit union accepted monetary donations virtually and all branch locations served as food collection sites.
Atlanta Postal Credit Union member and winner of APCU's Auto Loan Payoff Sweepstakes Richard Huff (left) accepts his $29,900.75 prize from APCU EVP and Chief Lending Officer Blake Graham. From April 1 to June 30, any member who financed or refinanced an auto loan with the $2.5 billion, Atlanta-based credit union or its community-oriented brand, Center Parc Credit Union, was entered to have their loan balance paid in full up to $35,000. Huff was chosen randomly out of over 1,300 entries and as a result now owns his 2020 Camry LE free and clear. APCU plans to run the sweepstakes again this fall.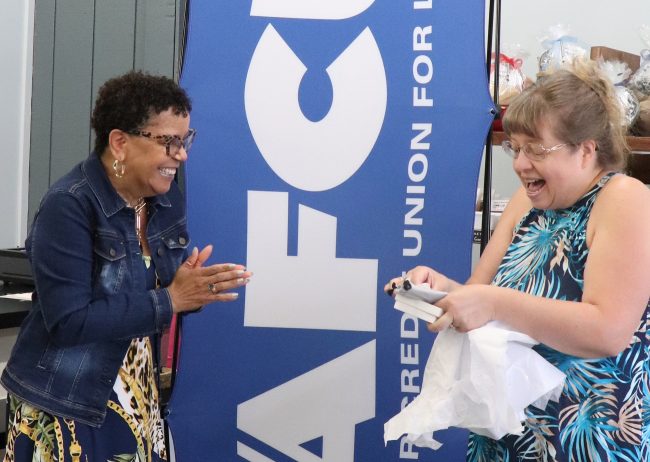 LAFCU Chief Marketing Officer and Chief Diversity Officer Kelli Ellsworth Etchison (left) surprises Pam Redman with an ATHENA Leadership Award pendant. The $950 million, Lansing, Mich.-based LAFCU is the sponsor of the Grand Ledge (Mich.) Chamber of Commerce's ATHENA Leadership Award, which celebrates women leaders, and presented the 2019 and 2020 award recipients with the additional commemorative gift during special presentations in July. Redman, owner of Pam's Pantry in Grand Ledge, was the 2020 winner and Bethany Augustine, owner Flour Child Bakery in Grand Ledge, was the 2019 recipient.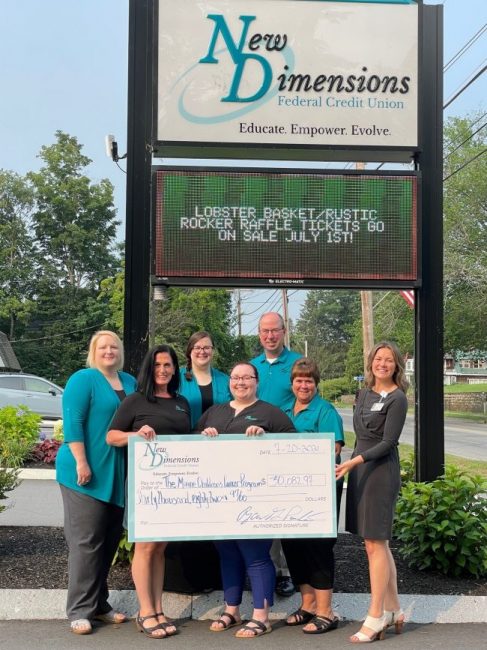 On June 5, the $191 million New Dimensions Federal Credit Union in Waterville, Maine held its seventh annual Cruisin' for a Cure Car Show at the Robert LaFleur Airport in Waterville, raising a record $30,082.97 ($10,000 of which was a CO-OP Miracle Match) for the Maine Children's Cancer Program (MCCP), an affiliate of The Barbara Bush Children's Hospital at Maine Medical Center in Scarborough, Maine. Funds were raised through raffle ticket sales, food and T-shirt sales, and vehicle registration fees. Pictured in the front row from left to right are Sara Fifield, Tammy Poissonnier, Jamie Theriault and Sharon Storti of New Dimensions, and Ashton Hunter-Sildve of MCCP. In the back row from left to right are Hannah Fitzgerald and Ryan Poulin of New Dimensions.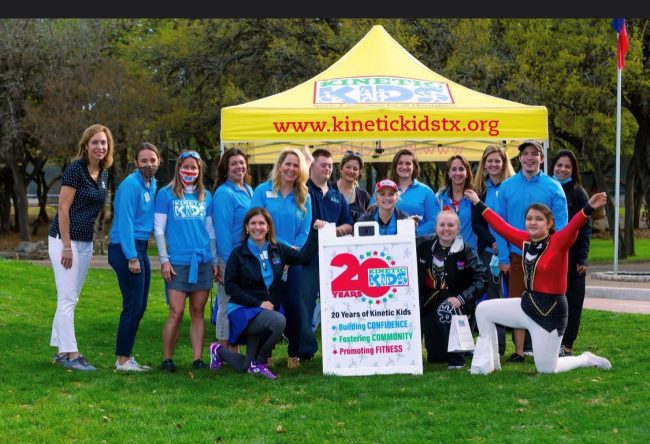 The Security Service Charitable Foundation, the charitable arm of the $10.2 billion, San Antonio, Texas-based Security Service Federal Credit Union, recently donated $5,000 to Kinetic Kids, Inc. to help provide advanced technology software and computer systems. These programs will create interactive virtual learning opportunities when in-person attendance is not available. Staff and volunteers with Kinetic Kids (pictured) have been assisting children with physical and/or intellectual special needs in Bexar County, Texas and surrounding areas for more than 20 years.
Please send your Community News items to Natasha Chilingerian at [email protected]